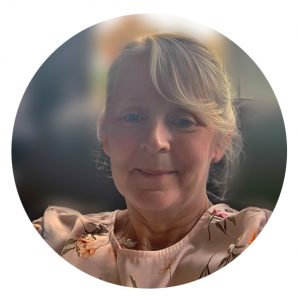 Children
I am a qualified children's practitioner helping children with a wide range of emotional problems such as anxiety, stress and behavioural problems.
Using a range of techniques and strategies and working with you and your child as a team changes can be made to the way a child responds to certain situations, results can be quick and amazing.
Past life regression
Emotional issues can be difficult to deal with and may achieve good results from hypnotherapy alone but to clear the emotional turmoil its important to get to the root of the problem and where and when it started.
Regression involves gently taking you back to where the problem originated to clear the problem to enable you to move forward in your life.
Workshops
To make hypnotherapy affordable I now offer workshops for past life regression, children's therapy for parents to come along to without your children to teach you techniques and strategies you can use to help your children with a range of emotional and behavioural problems.
Hypnopregnancy, hypnobirthing and post natal care and relaxation workshop for stress and anxiety.
Anxiety, stress and NHS staff
I have worked as a nurse and midwife with the NHS and now work on a neonatel intensive care unit where I have worked for 30 years looking after very sick and very pre-term babies and their families. My hypnotherapy reflects the areas that I have a lot of experience in and where I have decided to use all the knowledge and skills that I have to help you to make the changes that you want to make.
(COVID 19 Support)
If you are working in a high powered professional job with little or no support I understand and can teach you tools and strategies to help you to manage your feelings emotions and reactions when working in these environments.
Ivf support
After being extremely ill in hospital with Covid 19 I found that the techniques used in hypnotherapy were very useful in helping me in my recovery and helping me to cope with breathlessness, poor appetite, lack of energy, headaches, joint pains, irritability, and affecting my immune system. Hypnotherapy can support you in your recovery and the techniques can be very easy to use.
Breast feeding
Hypnotherapy is not a cure but can support you through your journey teaching you relaxation, techniques and strategies to help with stress, frustration. Worries and fears. Research has shown there are many factors that can interfere with natural fertility so using the mind/body connection to teach you techniques during hypnosis that can assist you in your journey to optimise the chances of natural conception.
Support for new parents and those with babies in NICU
Research has shown that hypnotherapy can increase your milk supply when breastfeeding. Breast milk is amazing and changes constantly to meet the needs of your baby at that time, producing antibodies in relation to your babies illness. It makes sense, you relax your baby relaxes and your milk supply increases.
Post natal depression
I offer a relaxation session with your baby helping you to make that vital connection with your baby. I offer this for mums and dads, recognising that dads can feel left out and struggle to make a connection with their baby or I can do the session with both parents together with their baby, connecting you as a family, with one of you holding the baby. This is such a good experience for you and your baby and for you to connect and bond as a family.
It is very difficult with many feelings and hormones circulating. I offer support and coping tools and strategies to help you in a non judgmental empathetic way. Its also nice to combine this with a relaxation session with your baby. having some time together to bond and connect with your baby is an enjoyable experience for both of you.
What can I help you with…
Anxiety

Connect with your baby as new parents

Support for parents with babies in NICU

Vestibular migraine and vertigo

Hypnobirthing, Hypnopregnacy & Post Natal Care

Workshops for Regression, Hypnobirthing, Hypnopregnancy,
Post Natal Care. Children's Therapy & Relaxation
My experience with Carol has been completely life changing. She helped me to find techniques to cope with anxiety with positivity and light. I have found her sessions so helpful and learned how to manage stress.

Her approach is really professional and environment very comfortable.

I really recommend Carol's services. I definitely would like to come back to her again if I need hypnotherapy.
During a period of high stress, I was recommended to try hypnotherapy, and Carols name was given to me as a young woman who could help me. I had never been treated with hypnotherapy before, but decided to try this method to help me through my stressful time. The session with Carol was very good, and helped me cope with my problem, and she left me with tips to overcome stressful moments with things to do at the moment when a stress related incident occurs. I can highly recommend Carols Hypnotherapy treatment.
I went to see carol after a failed IVF cycle before starting a fresh round of IVF. Undergoing IVF is stressful and both physically and mentally draining. Carol taught me techniques which I could use myself at home to relax and reduce my anxiety throughout the IVF processes. With the help of hypnotherapy I was able to feel more relaxed, sleep better and feel less anxious. Thanks to carol my second round of IVF was a totally different experience and I now have a beautiful little boy.